Obseron can be tested for 30 days by starting the trial period. The trial period has all the features and unlimited camera licenses.
To start the trial period, open Menu > Help > Enter Product Key...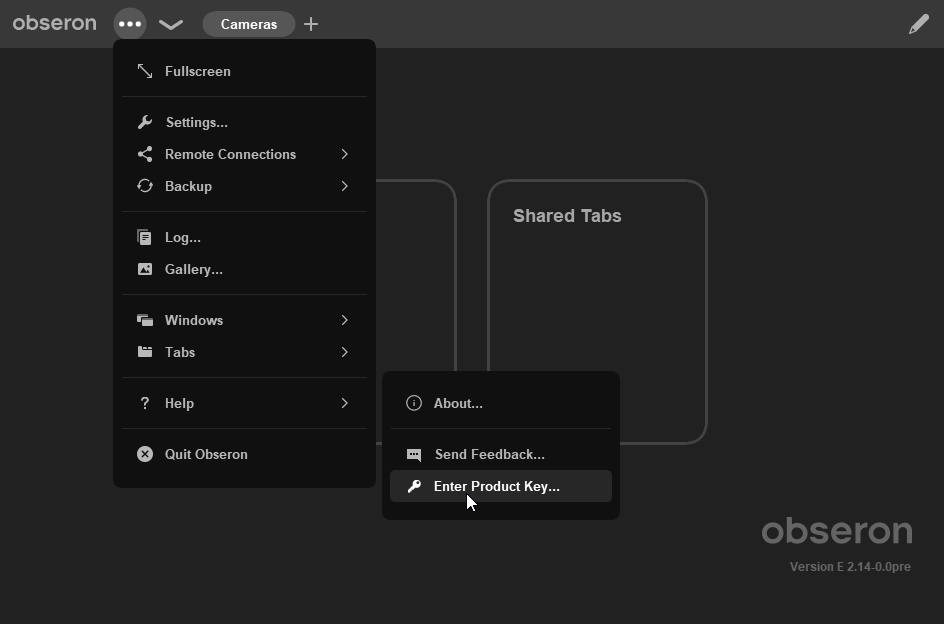 Then select Start trial period...
Then confirm the start of the trial period and accept sending anonymous data for statistical purposes.
After confirming, the trial period starts and the license window shows when the trial period will expire.
After this you can move on to adding storage space and cameras. Please see the Quickstart Guide for more help.