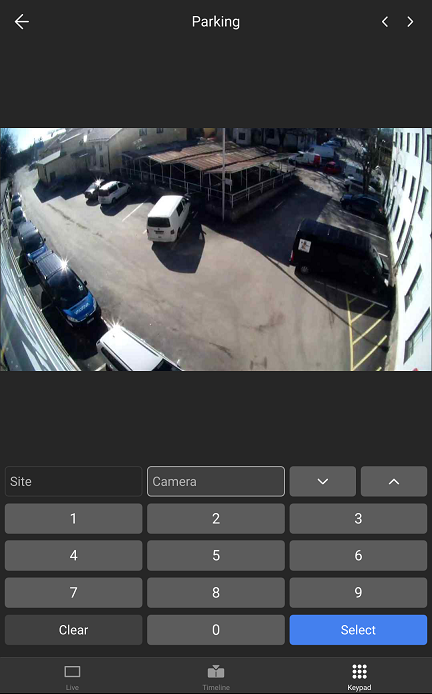 Remote viewing on end users' mobiles requires the Obseron mobile app for Android or Ksenos mobile app for iOS, and Obseron with a server enabled and a remote user created. If used from the same LAN/WLAN, nothing else needs to be done – the connection settings and users are the same as on the normal Obseron installation with a server and client. If cameras are blank when viewed with the mobile app but visible when viewed with a browser, you may need to uncheck Avoid recompression under the server settings.
To view cameras remotely with the mobile app, you need to have either a WLAN or an Internet connection to the recorder. WLAN is easier, but it limits the use to the same building. Over the Internet you will need either a static IP or port forwarding to your recorder. See Remote access from an external network or the Internet. To enable a remote server, select Settings > System > Local server from the settings and check the Enable connections to this recorder setting. By default Obseron listens on port 9191, so if the port forwarding option is used, forward the traffic to this port.
Connections
The server list shows added Obseron servers clearly, so you can quickly check the status of a selected item.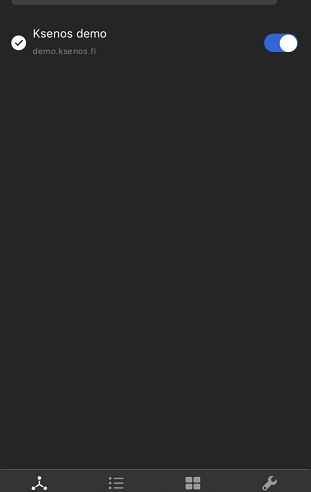 Camera List
The camera list shows all the cameras of a site in a list. You can select a camera to view it individually. Cameras can be searched with the search bar and sorted by camera or remote connection.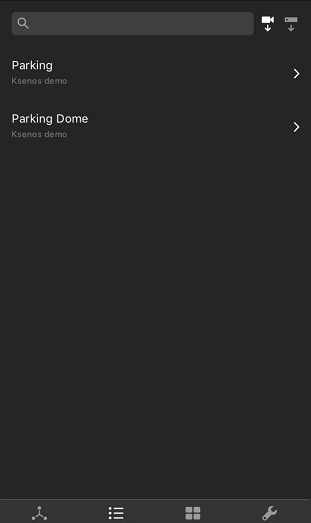 Camera Grid
The camera grid shows all the cameras of a site in a grid. You can view images in a vertical and horizontal layout, and change the number of camera grid columns from the settings.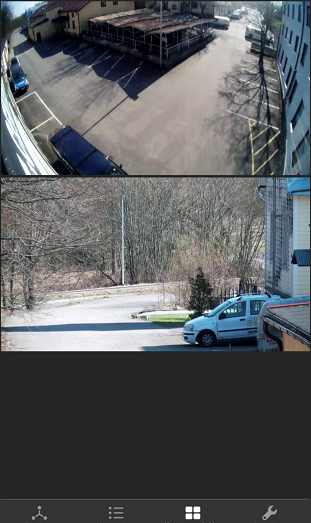 Timeline
You can adjust the timeline scale with the + and - buttons and digitally zoom camera images by pinching the screen. The optical zoom of PTZ cameras functions the same way.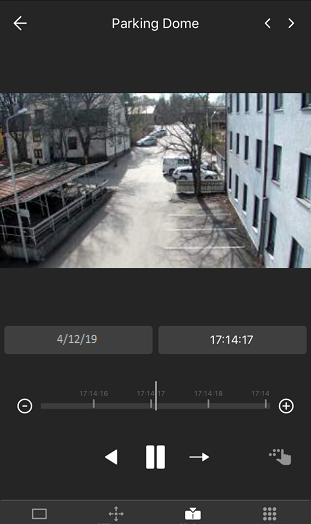 Area search
The area search makes searching through recordings considerably easier. You can paint a selected area of the image using your fingers, and recordings on the timeline will only be shown for this area.
PTZ control
You can maneuver PTZ cameras by dragging the crosshair with your finger. Predetermined positions for PTZ cameras can be selected from buttons in the mobile interface.
Time search
Click on the time by the playback buttons to select a point in time from the menu.
Calendar search
Click on the date by the playback buttons to directly access the calendar's monthly view, where you can open the events for a selected date.
Screenshots
To take screenshots, turn your phone or tablet to landscape to see the camera on full screen and then take a screenshot. This will save the image to your phone's gallery from where you can send it forward when and if necessary.
How to take a screenshot on your iPhone