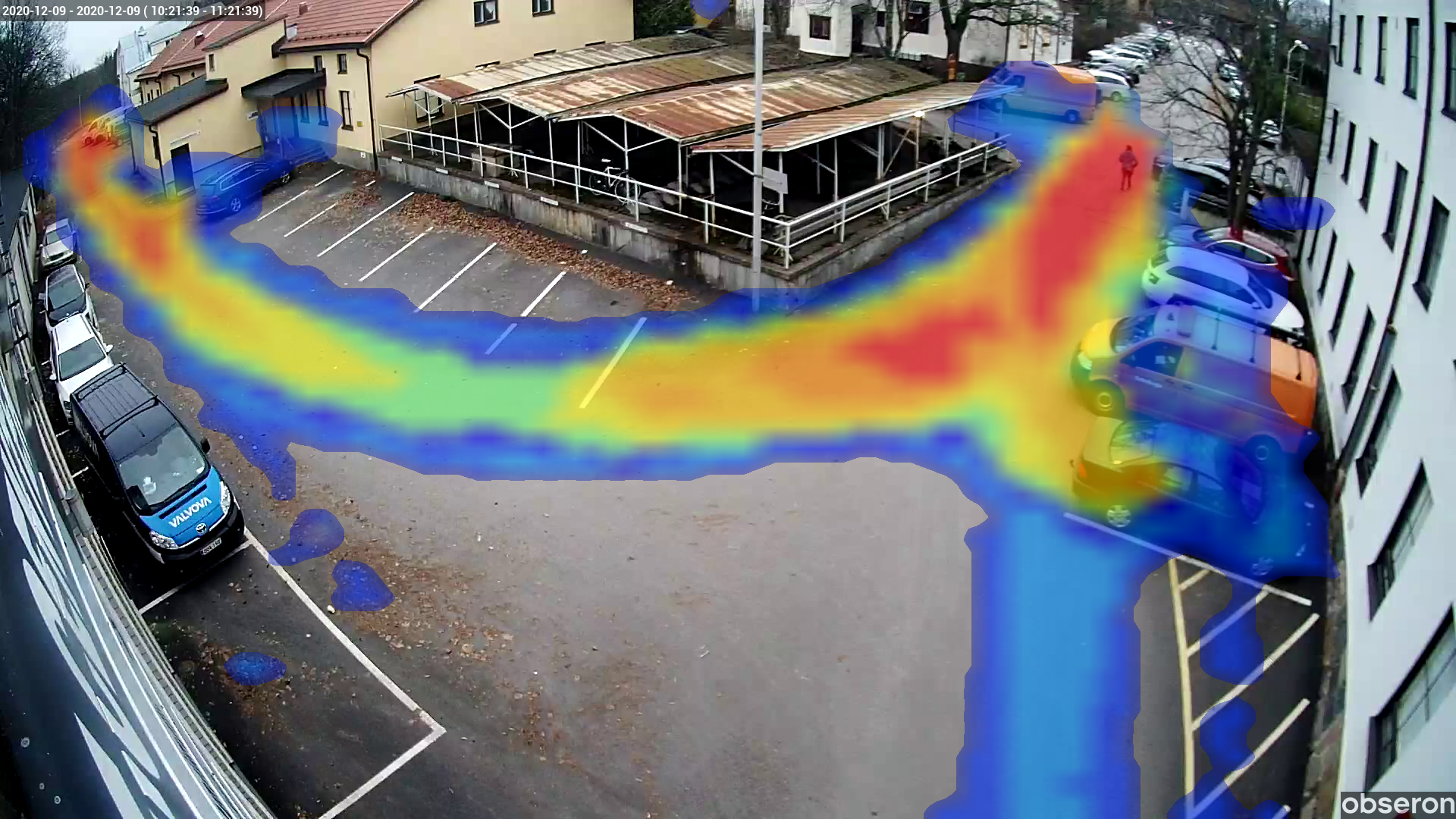 Motion heatmap shows how and where the detected motion is distributed in a given time interval.
Generating a motion heatmap from recordings
Right-click the timeline.
Select Generate Motion Heatmap.

From the opening window, click Select cameras.

From the opening list, select the cameras you want to generate motion heatmap from.
Click OK.
Set the interval and hours. Tip: Shorter interval is faster to generate.
Set the desired type.
Click Generate
From the opening window, select the folder for images to be saved in and click Select folder (Open on Mac).
Adding a motion heatmap widget for live monitoring
Enter edit mode by clicking Edit Mode (pen icon).
Select Widget > Motion heatmap


Click the wrench icon on the bottom left corner of the Motion heatmap widget.
Select a camera.
The heatmap is now collecting motion data and drawing a heatmap on the camera image.
The widget will store last 24 hours of motion data. You can change the displayed time period and generate a motion heatmap from the wrench menu in edit mode.